How to make a card without the use of the materials for scrapbooking
Decided to make a card out of scrap materials on the instructions of one store scrapbooking. The idea of this assignment is to make a card without using the materials for scrap.Long thought what materials to use, because I only have scrap materials that cannot be used. Magazines and Newspapers I do not read any labels and receipts kept, decided to make a card from watercolour paper and the background and colors to paint with watercolors. ( I have left from my student days))And then decided to describe the whole process, suddenly someone come in handy)so, we draw on watercolor paper background of our card. I wanted to paint flowers pansies. And next in the space draw the flowers and the leaves, which then will cut out and glued onto our card.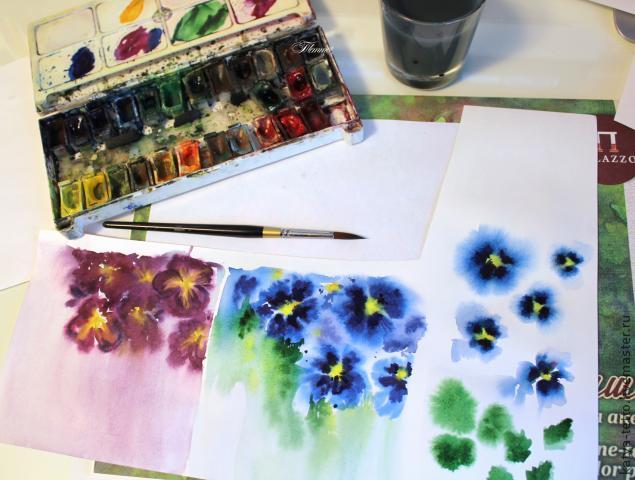 At first I wanted to make the pattern in cherry colors, but then changed his mind and made the blue flowers with a yellow center))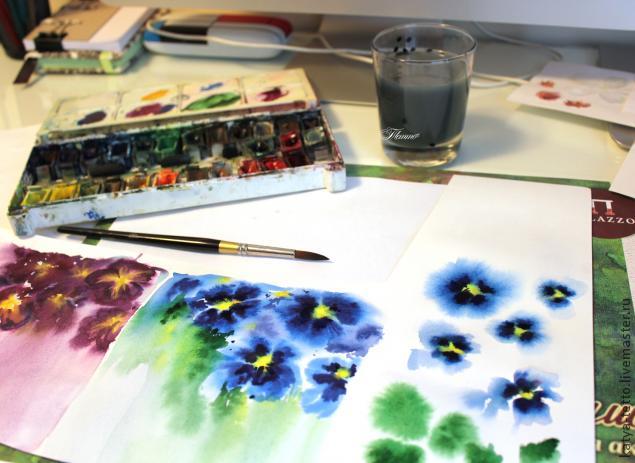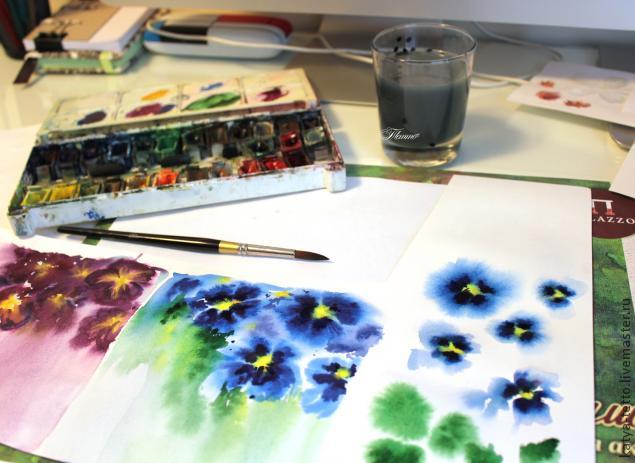 When the image has dried, cut it to the right size, I got 13x14,5 cm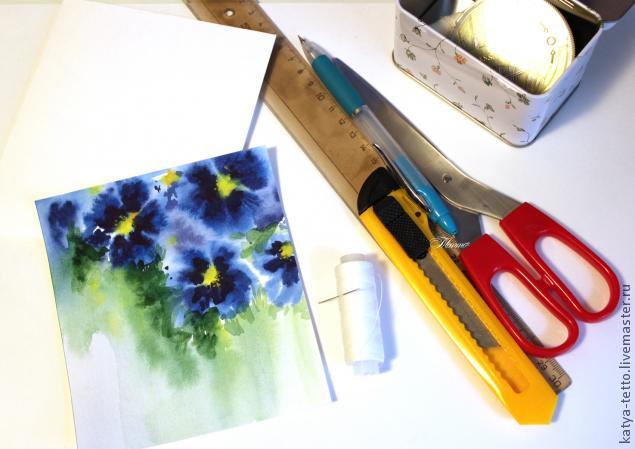 I love the texture of the cards, when a lot of other details, so I decided to stitch the edges of the background image. But sewing machines I have, all my work is sewn by hand))
First, draw the edge line ( 5 mm), and then pierce the holes with an awl(3 mm), which will flash.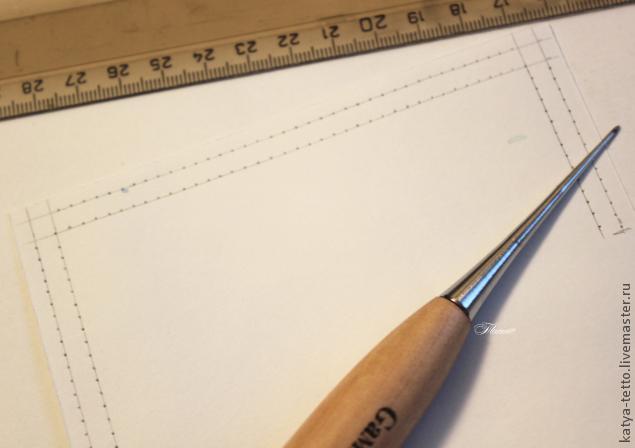 Because I do so very often, do "the tick" for the holes I'm not draw, and draw on the eyes))) When everything is ready, start to flash.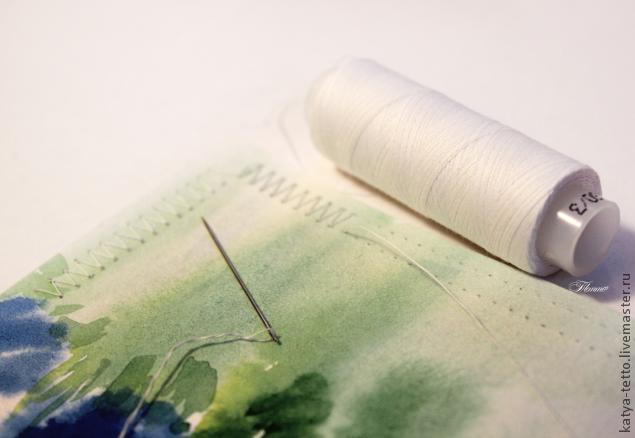 After all we went through, we cut out our flowers and leaves, which drew near with a background pattern. I even cut the strip where you will write the greeting.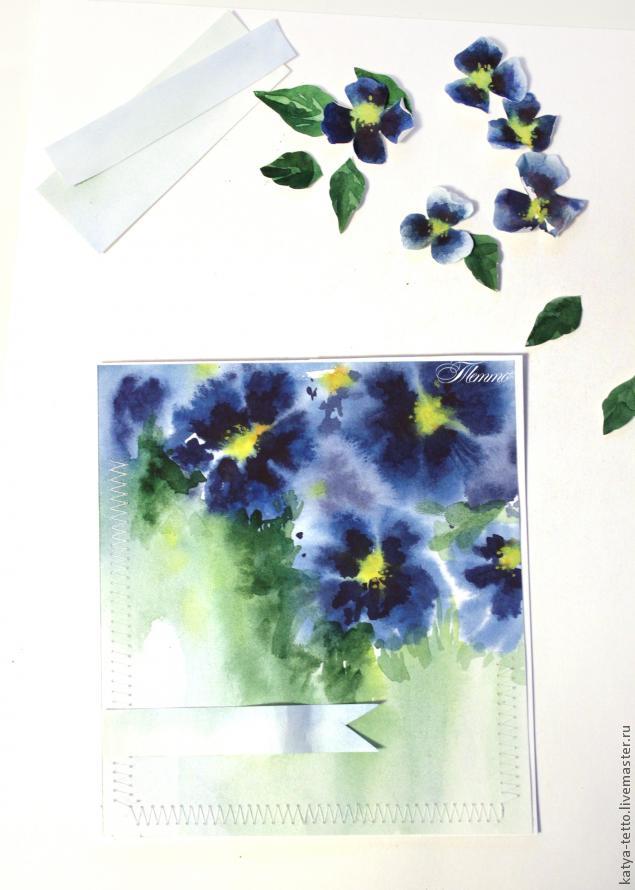 In order for the background card seemed more complicated, I made a spray with white acrylic. (they are made using old toothbrush or coarse brush, e.g. bristles) First glue strip. I always use a glue Moment of the crystal.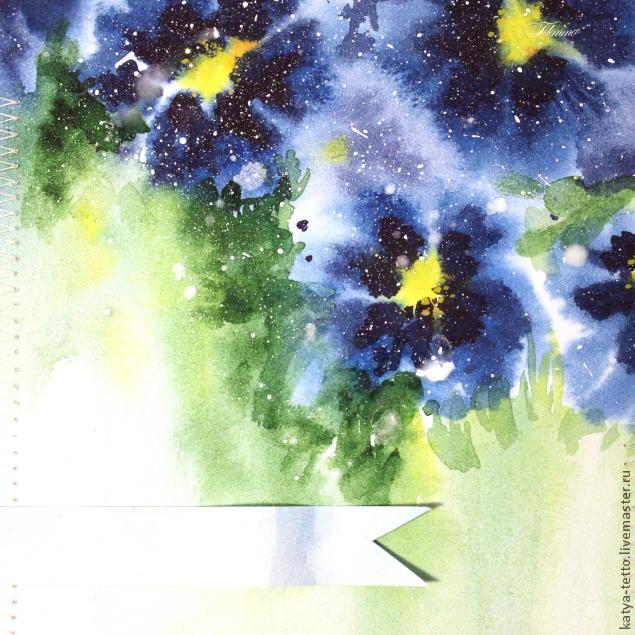 While I glued the strip, I remembered that I have a pack patterned fishnet swipe left from the decorative flowers..like))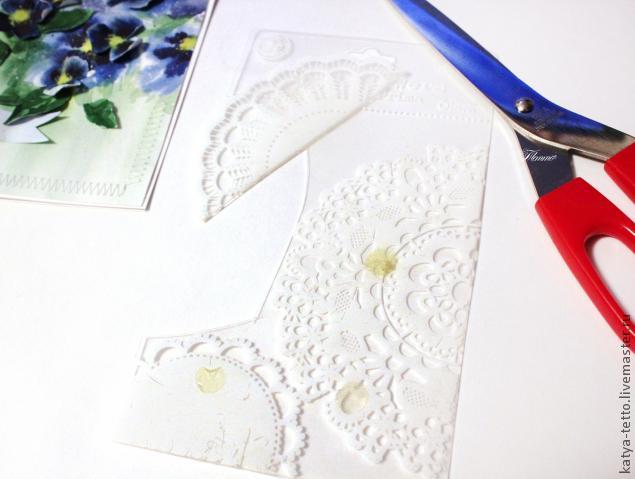 Cut it and glue on the side. And put our leaves and flowers that looked beautiful in composition. Stick.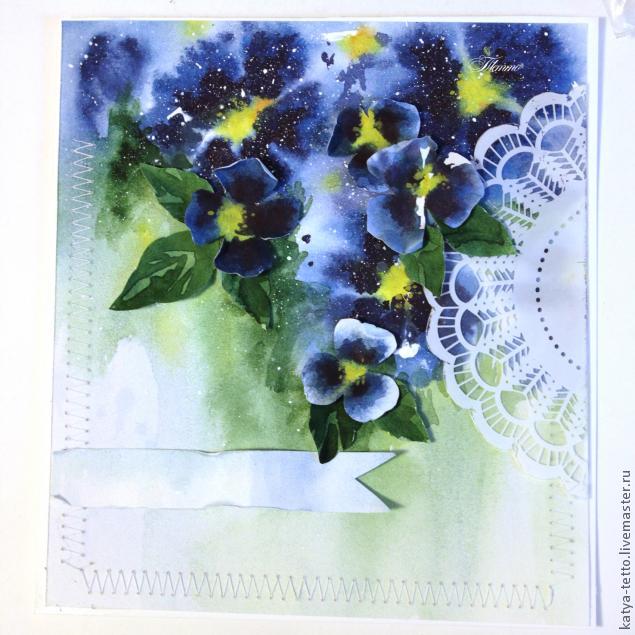 Then do the "midway" of flowers. I found the beads yellow in color, but you can use any material ( I even buckwheat was applied, looks very nice!!!))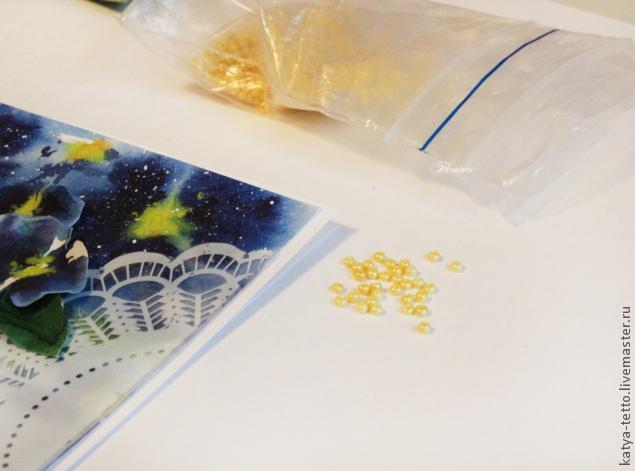 Take a drop of glue on it and put beads, carefully moving each bead, close to each other. Add 1-2 biserinka orange color at the "Central" colours to highlight them.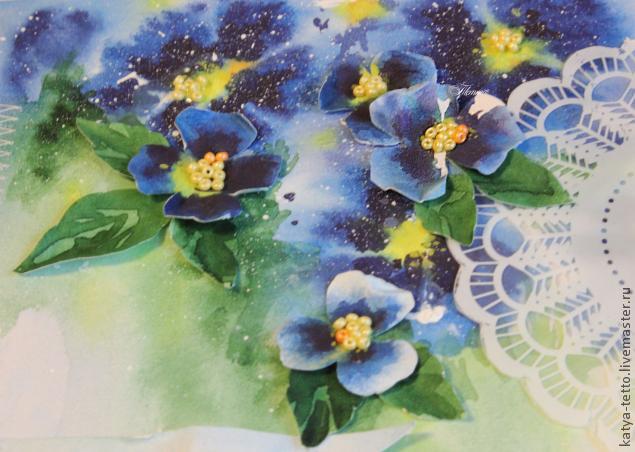 Doing lettering on the strip on the bottom. I wrote with a black gel pen. And then glue the whole workpiece on the basis of cards of paper, with a size of 13.4 x 14.7
That's all, the card is ready!!)
Do not worry if you do not have any special and expensive materials for scrapbooking, you can always find a way to replace them with something else!! It is especially nice to make myself a background for the cards, flowers, leaves and any other decoration, the more this just no one will!!!)