How to make a page with transparent pockets for the album organizer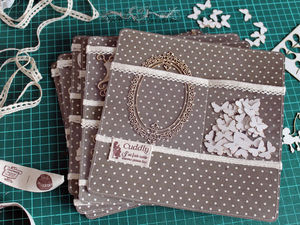 Continue to restore order in the workplace, many people know how important it is to have everything on hand and did not have to look in the heap, what we need. So the time came to chipboard. Long thought through the idea of storage cupbord. Don't know about you, but my projects always remains chipboard, which pulled out of the box, but he never came, and then it all was in the bags and broke down often. And finally I made the album for him and tell how I did transparent pockets and designed pages. Maybe somebody can use this method of storage:) So you can store and not just chipboard, and different applications and a lot of things need the fix:) I must say, this is my version of the store, he can anyone not comfortable, but it's very convenient to store like this:)
We need:
1. Scrapbooker.
2. Transparent buckram.
3. Herringbone tape.
4. Lace.
5. Glue The Pompom.
6. Hole punch the corner, if you want rounded page.
I have sheets for album size 20*20 cm, I cut 19,7*19,7 cm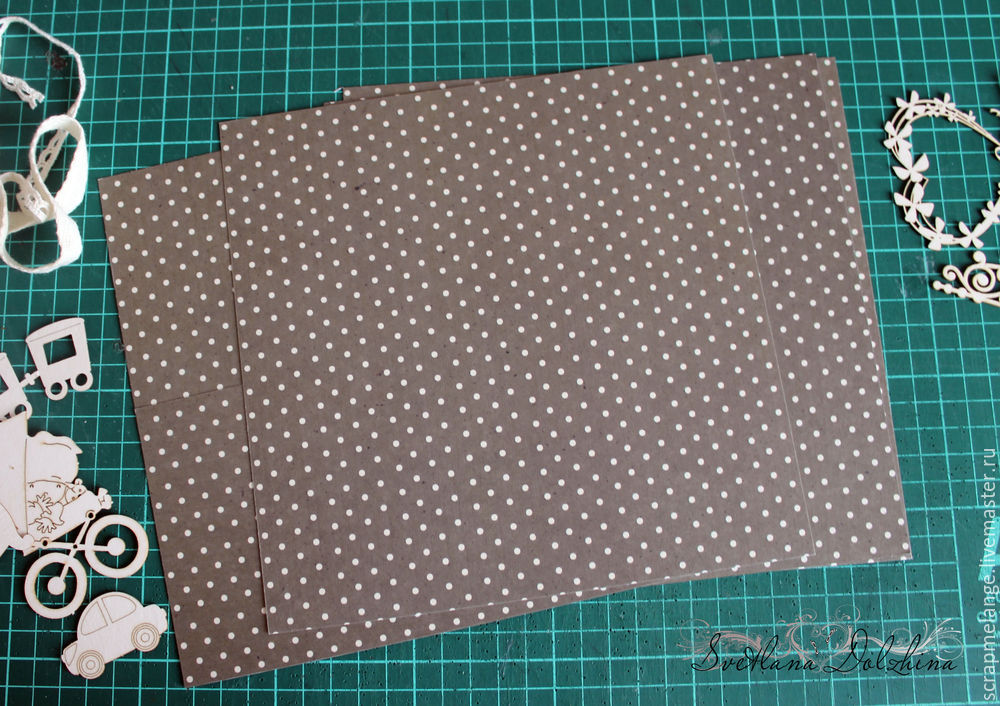 Rounded out the corners with a corner punch.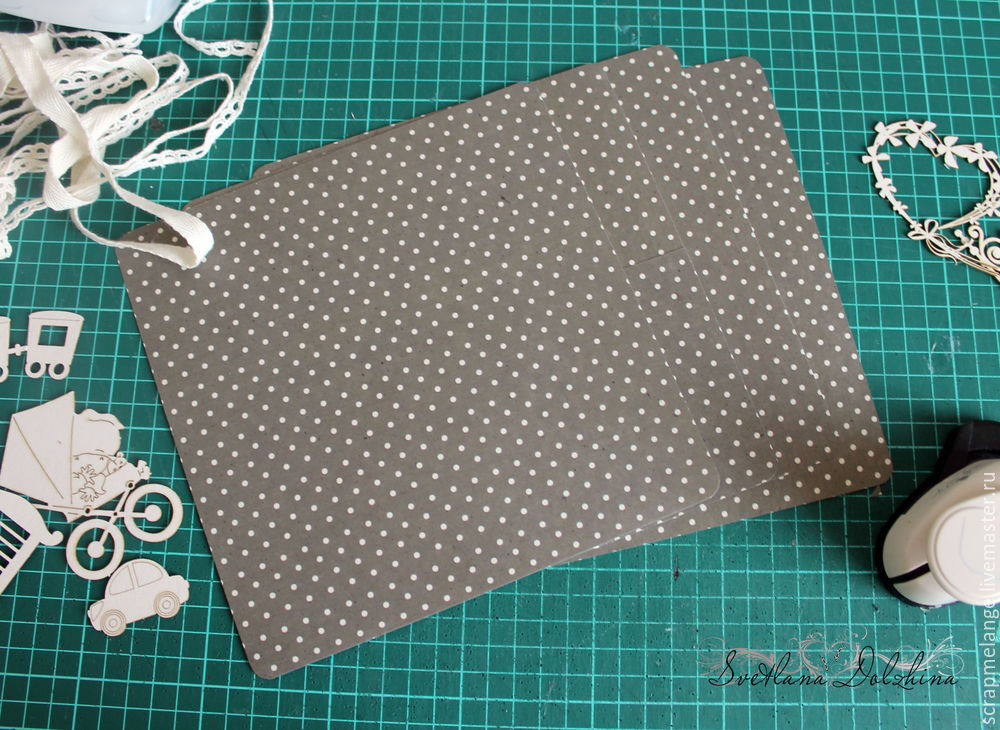 I got inside the packets from curtains, covers of cushions.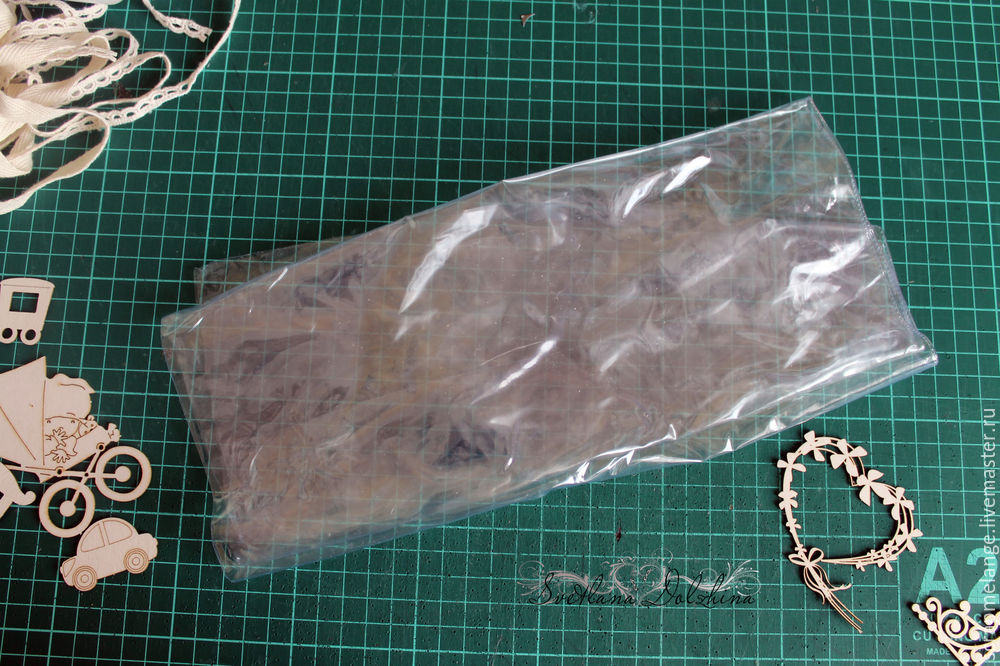 Smoothed across the paper with a warm iron. This has to happen. Take the paper without the text, otherwise the text will remain on the oilcloth.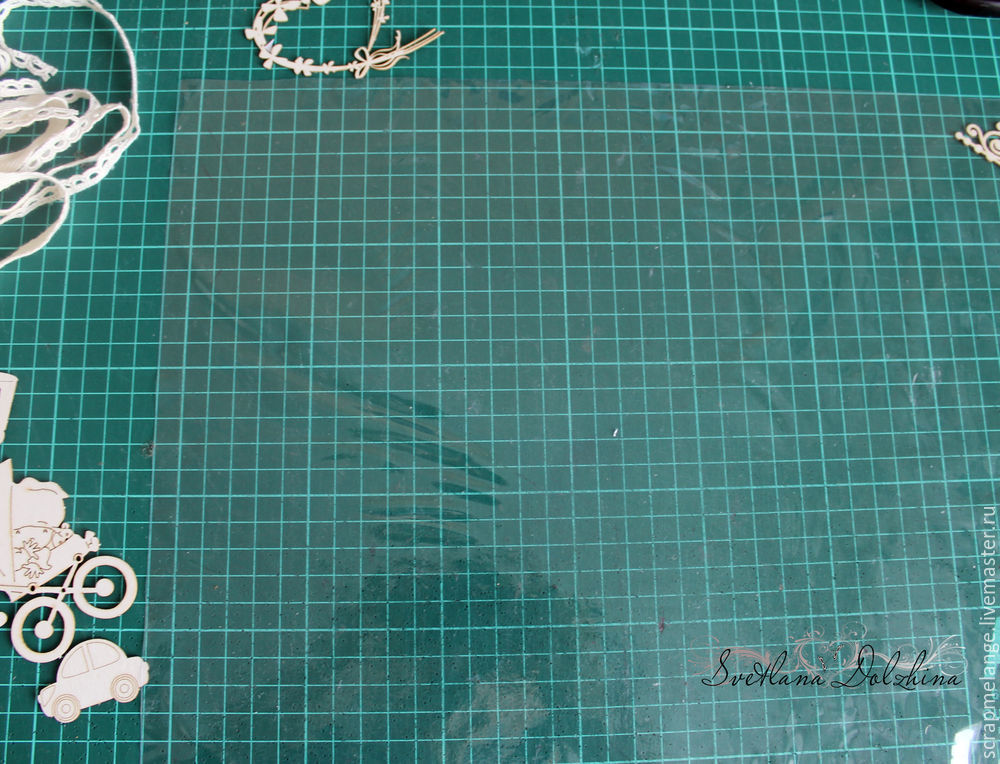 Cut pockets size 21*7cm, flyleaf did the pocket 21*10 cm Very convenient to cut on the Mat, it is not necessary to use the handle.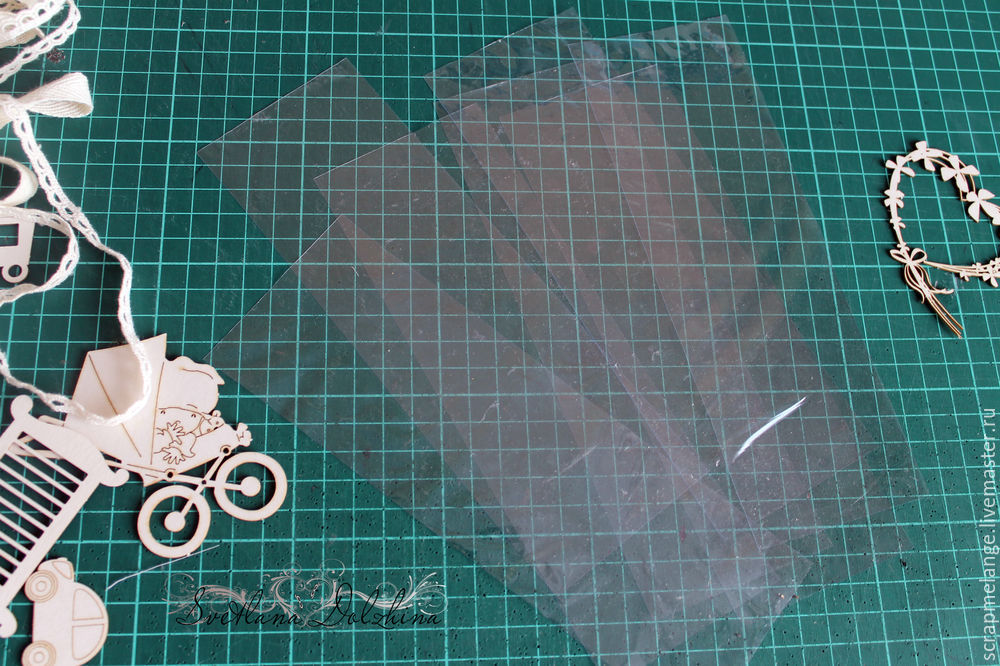 On the one hand seasoned herringbone ribbon, cotton ribbon on the bias.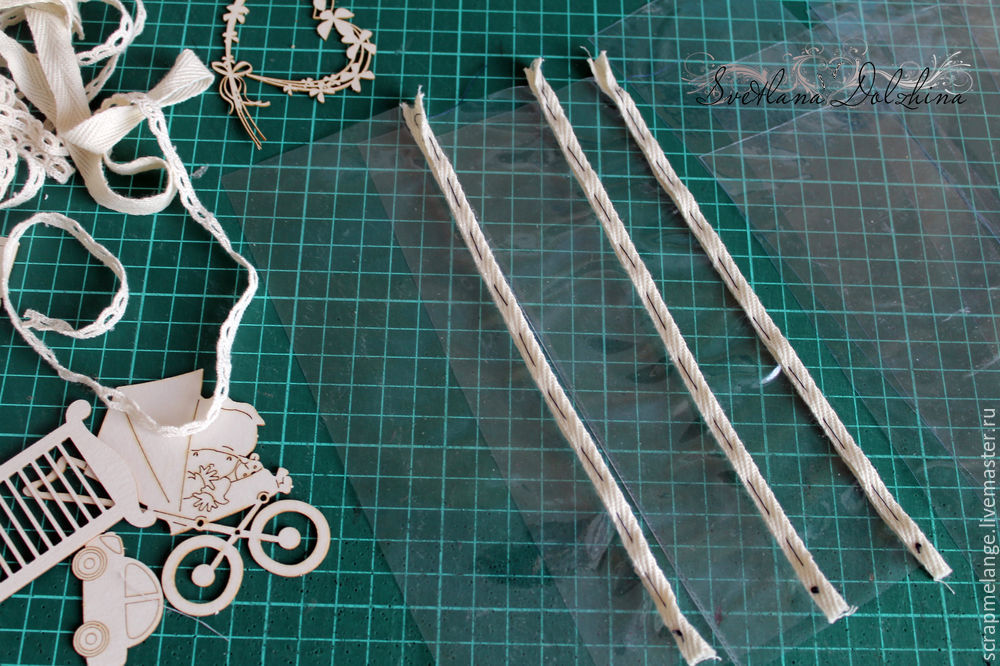 For the other side made such that the workpiece has a length of 22 cm, the first lace sewn on the machine to herringbone tape, so as to baste without sewing, just very hard, lace it still slips out.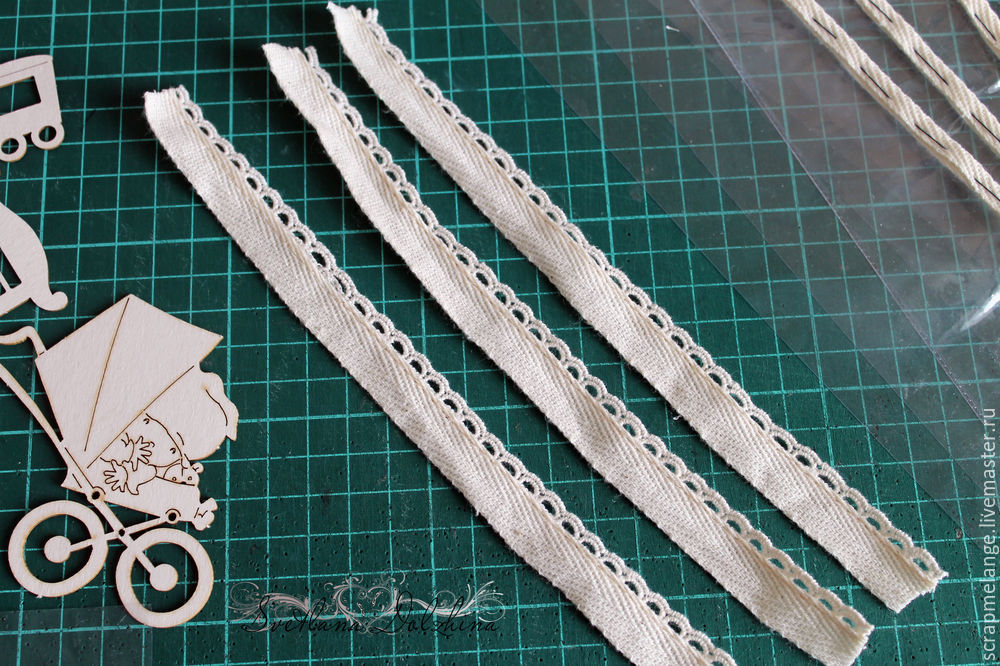 Then finished workpiece was drifting from the other side.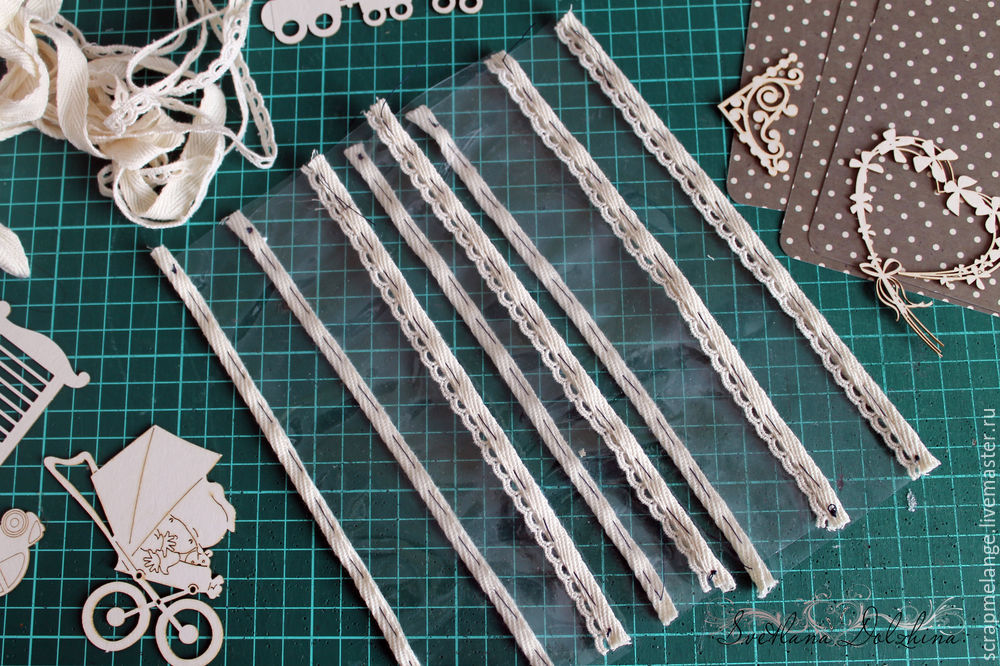 Try, where will be located our pockets, I have a distance of 2 cm from the lower edge and 1.2 cm between the pockets.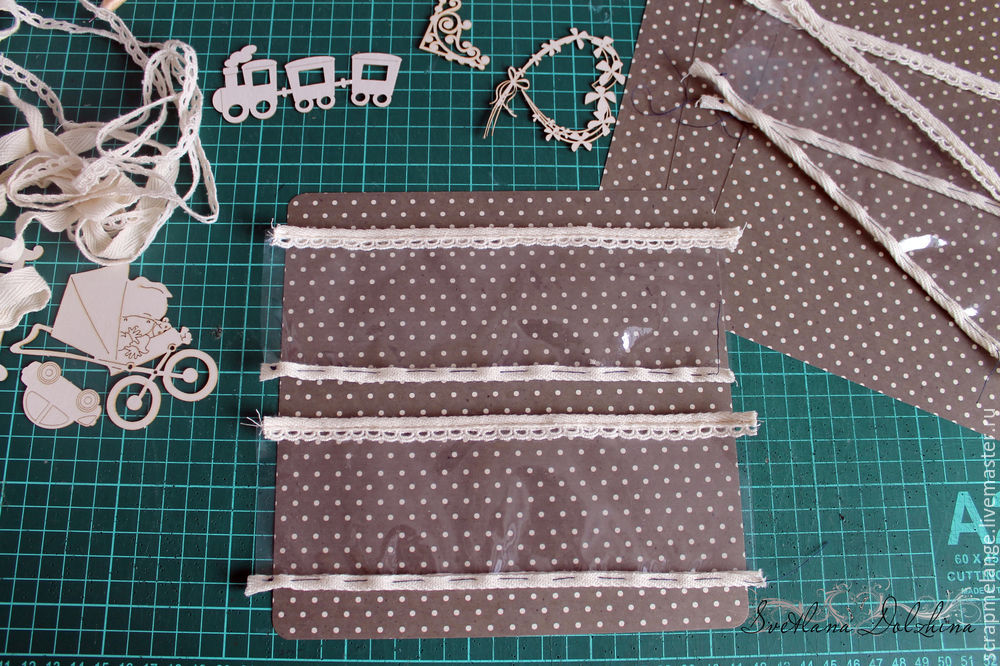 Sew the bottom edge of the pockets on the machine with the two sides of herringbone tapes.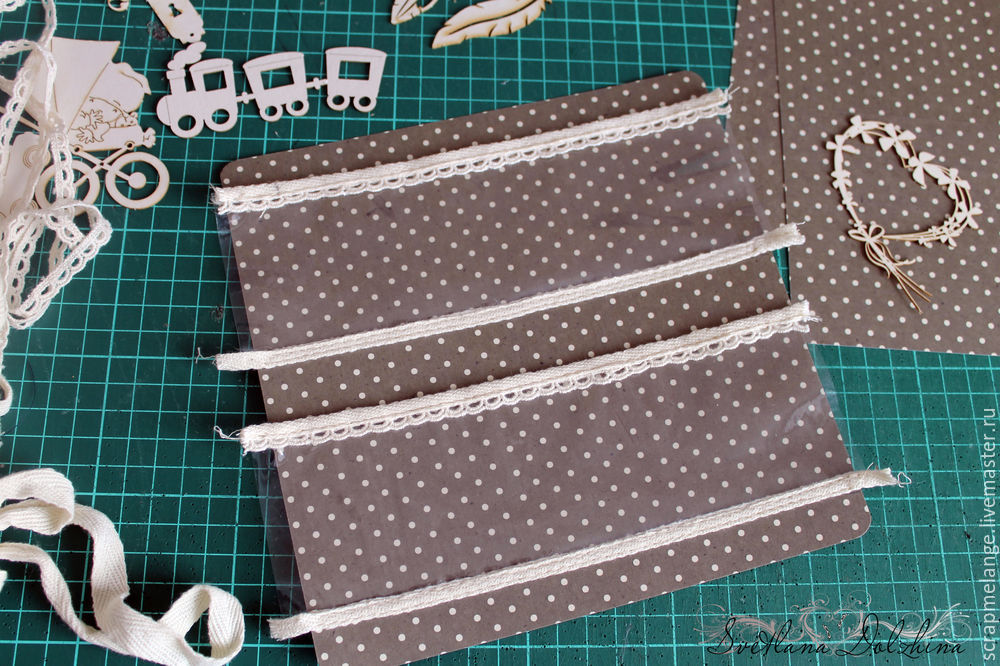 Smear the edges of our pockets with glue. Pompom and glue on the reverse side.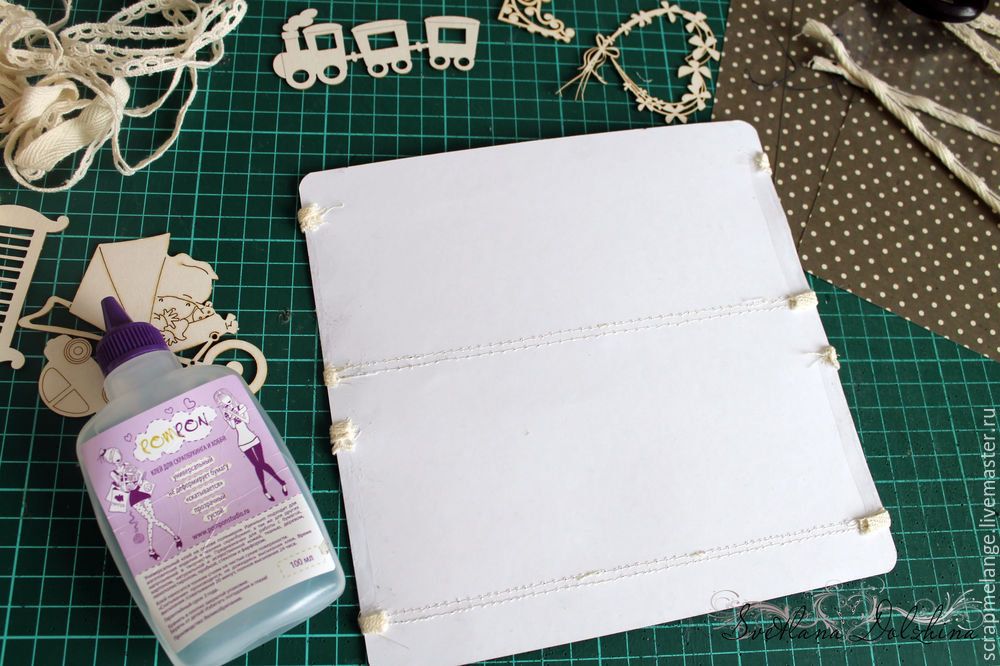 Note the middle of the pocket logomyway marker and sewn, I have a paper in polka dots, I flashed on a number of peas, not noting. It is important to stitch from the sewn edge to the free and hold the oilcloth to keep going.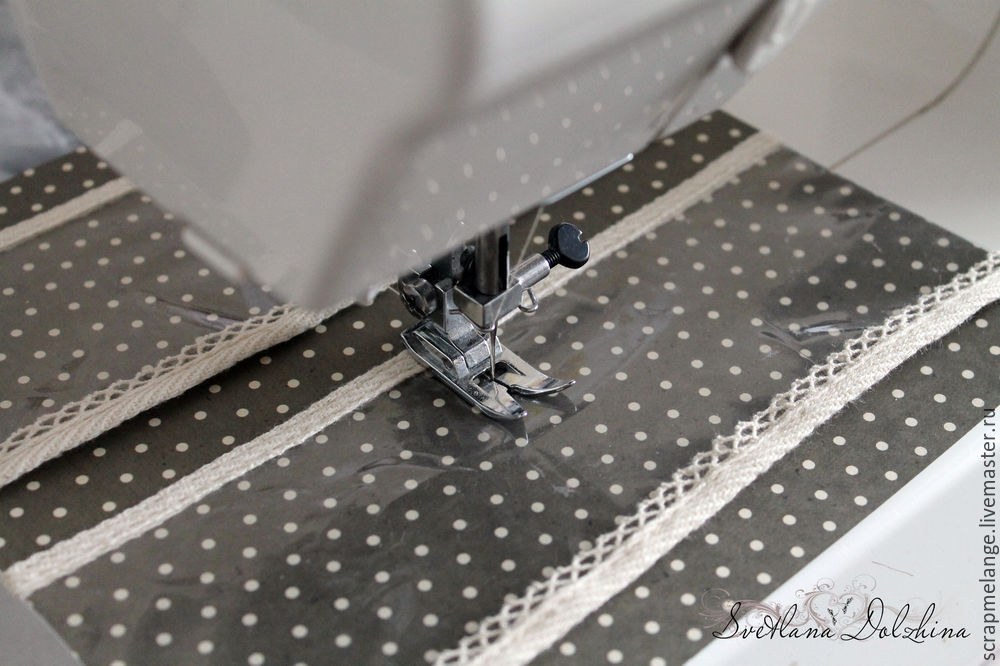 These are the pockets turned out, the strings pulled inside out and tie the knots.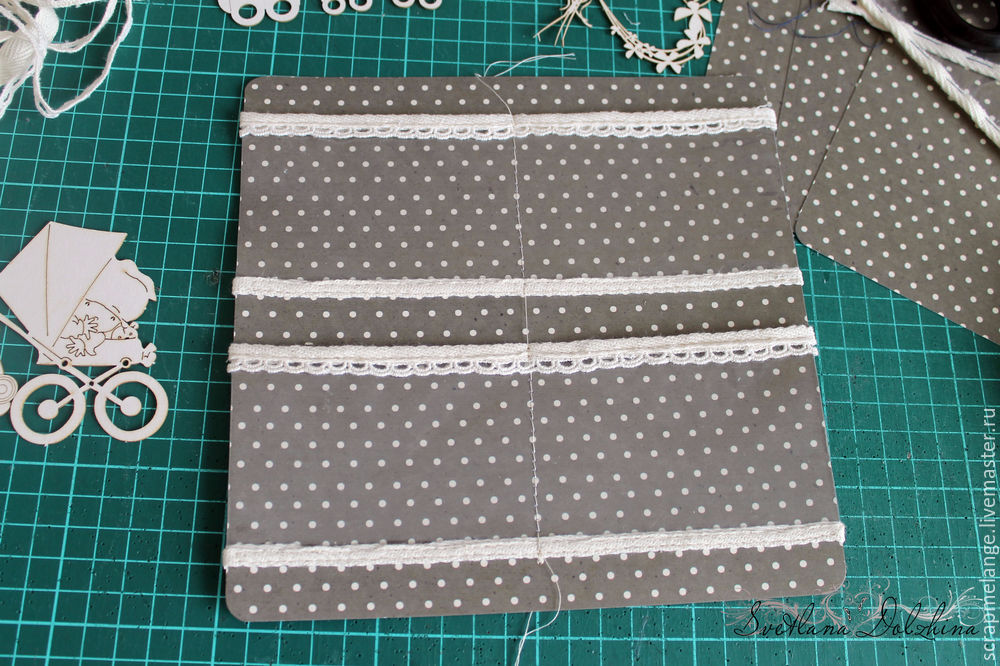 I put the chipboard directly into the pockets, was not in vain, was planning to make a 4 leaf, but it's not included and I did 5 sheets.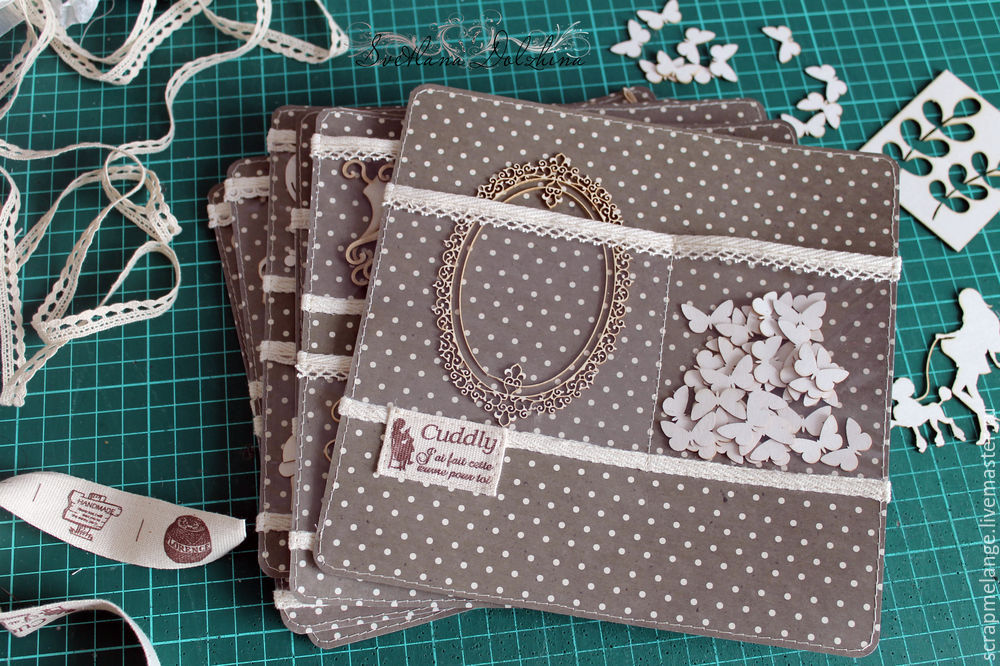 To issue an album can, at its discretion: to make the cover or on the rings as you like!
Let's see what I got:)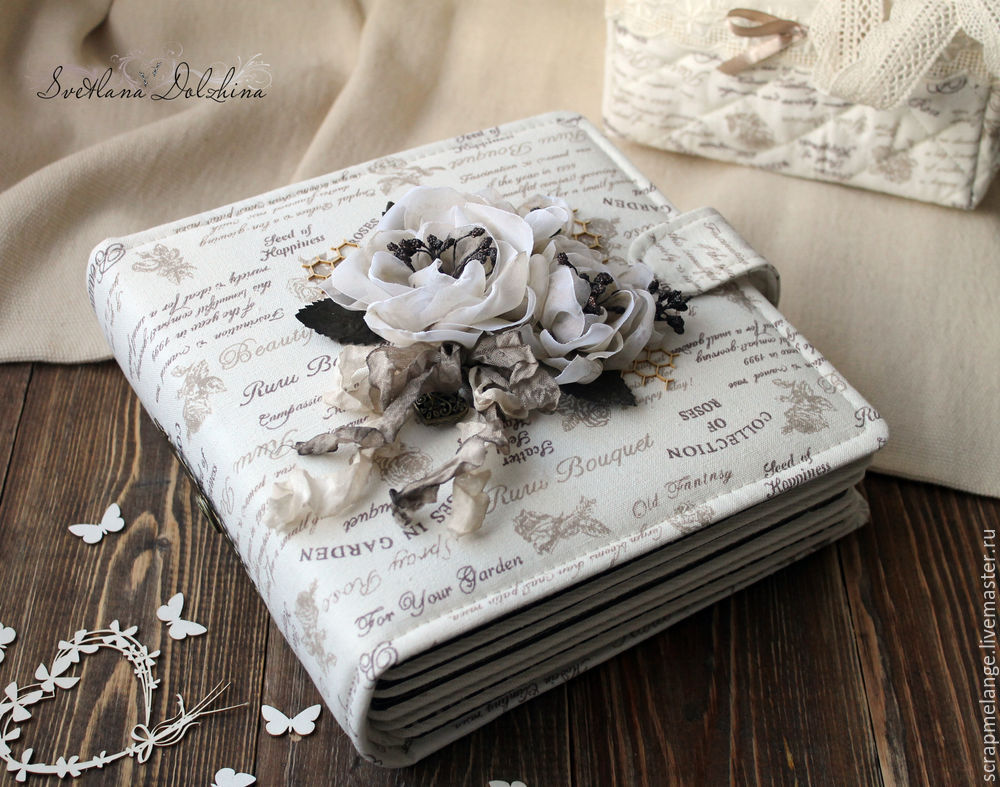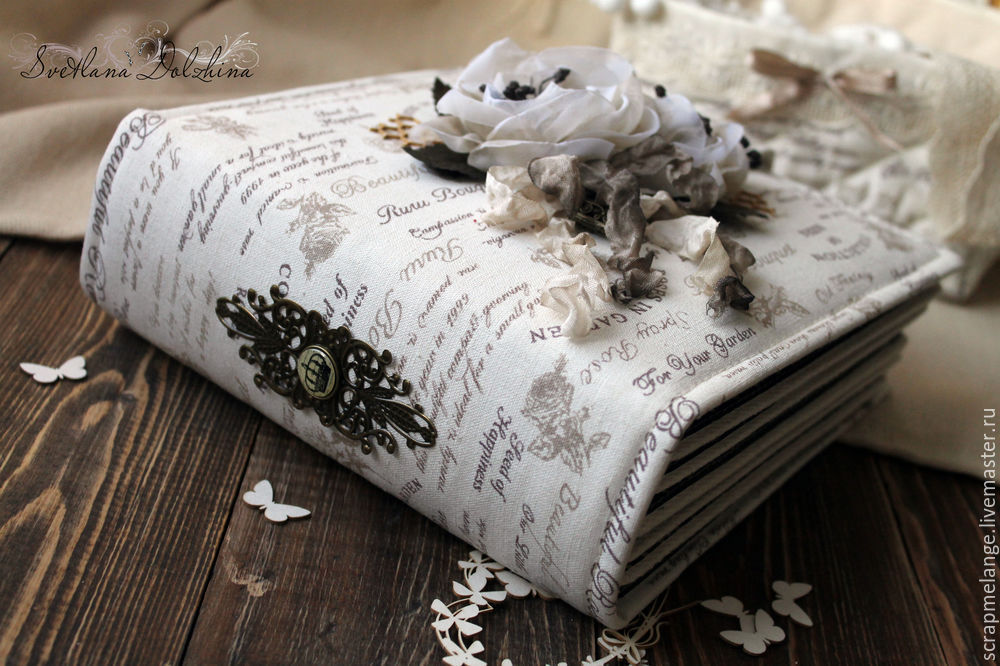 The cover artwork was covered with linen, decorated with handmade flowers.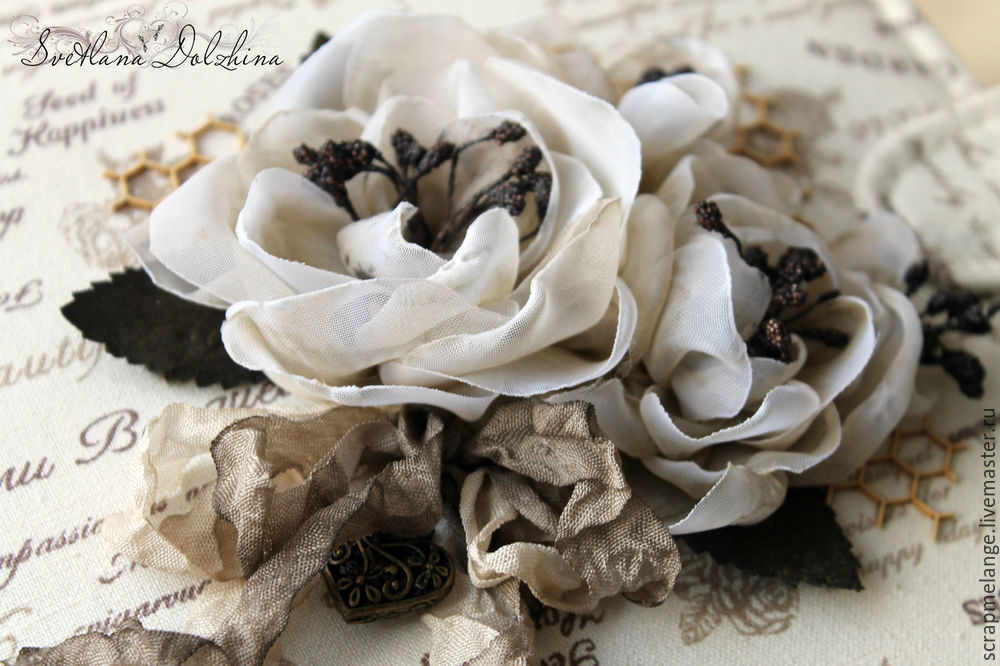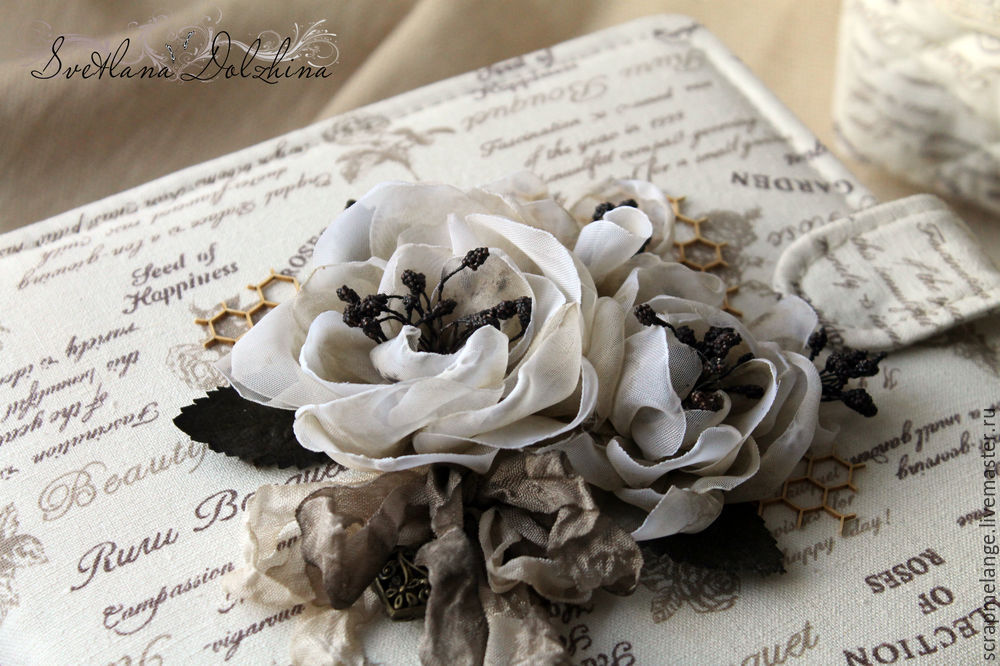 Two first reversal baby:)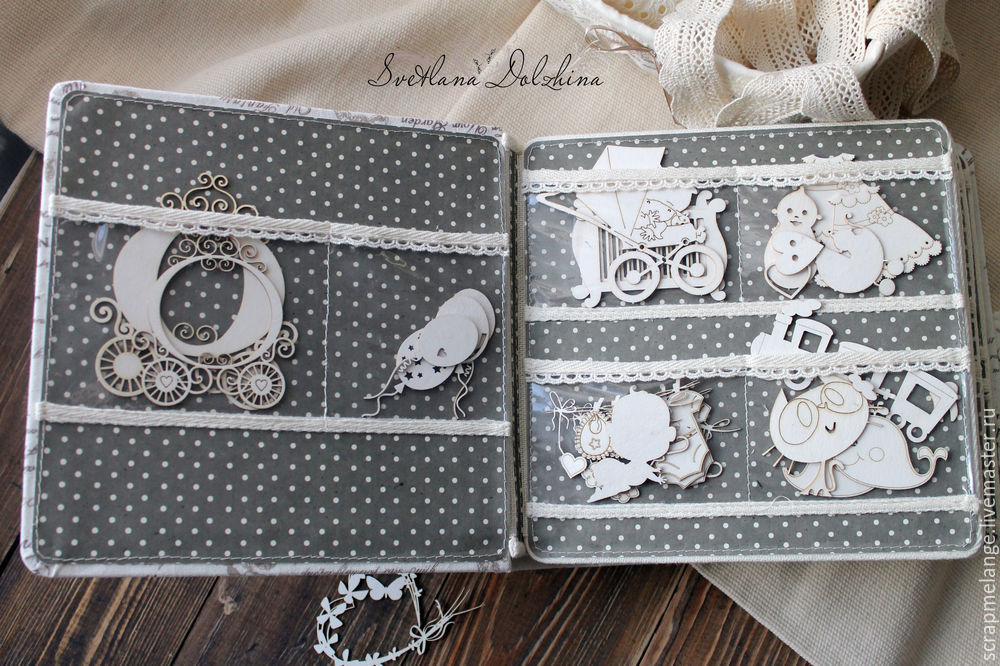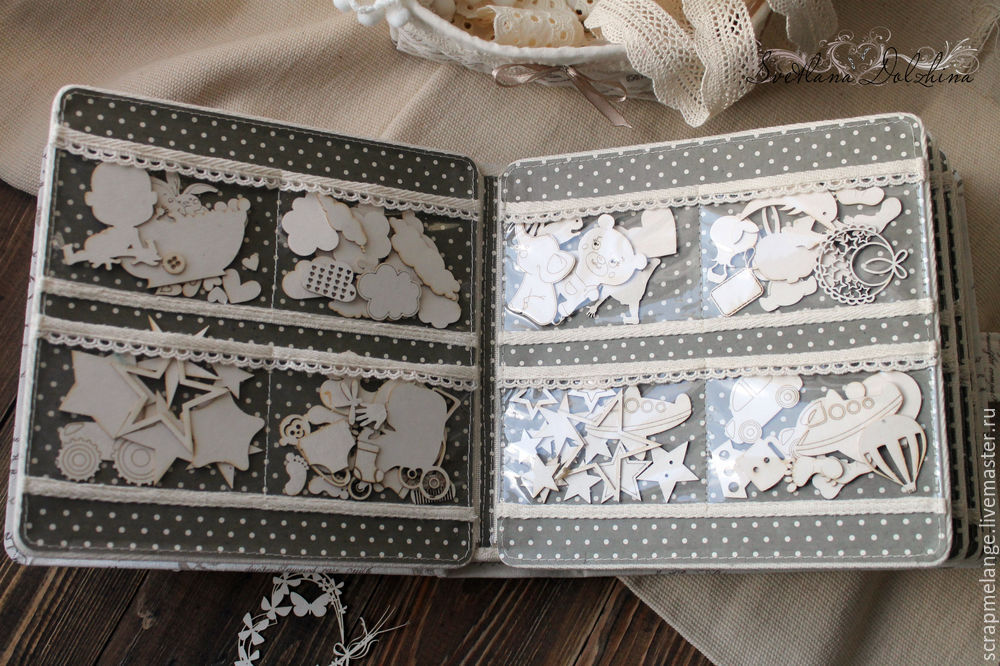 The third u-turn — winter:)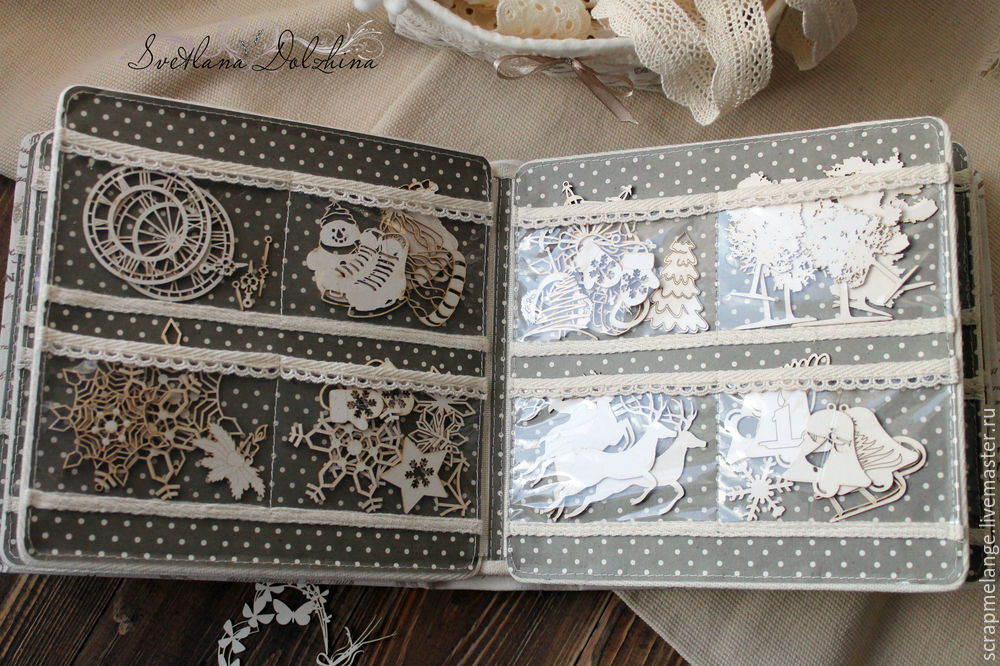 The fourth is my favorite kitchen theme.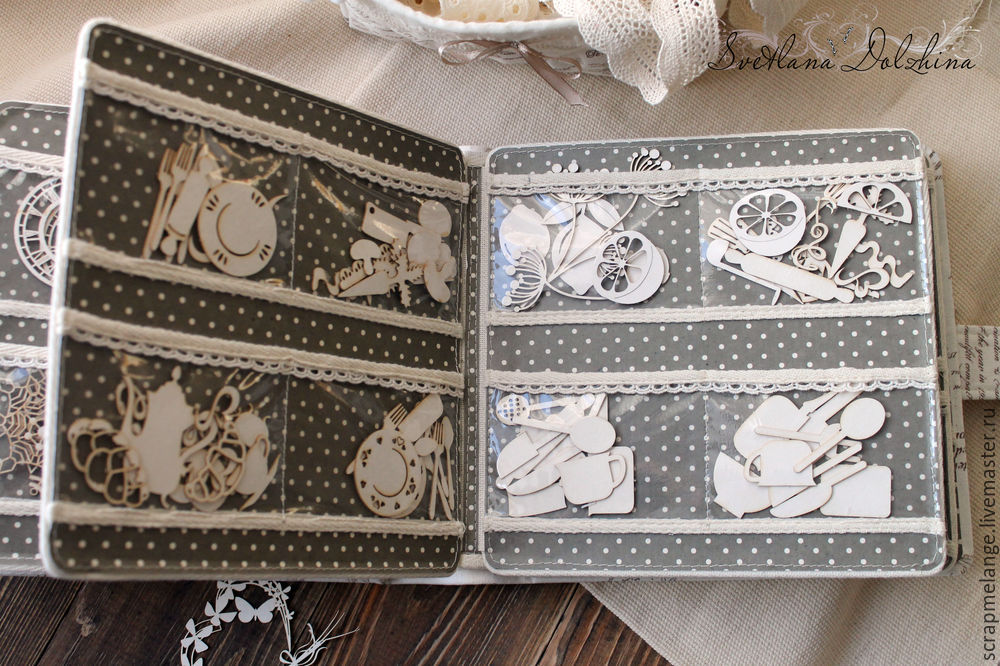 Fifth turn — different delicacy, to save them before it was difficult.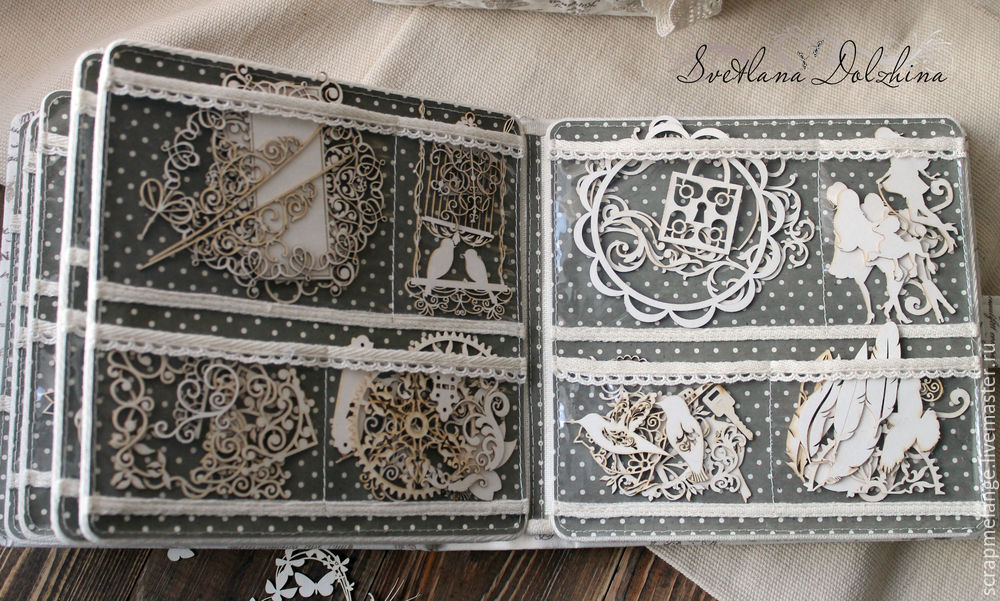 And last hangers, set of wedding phrases, butterflies sent them like this, things will be very easy to keep in one piece:)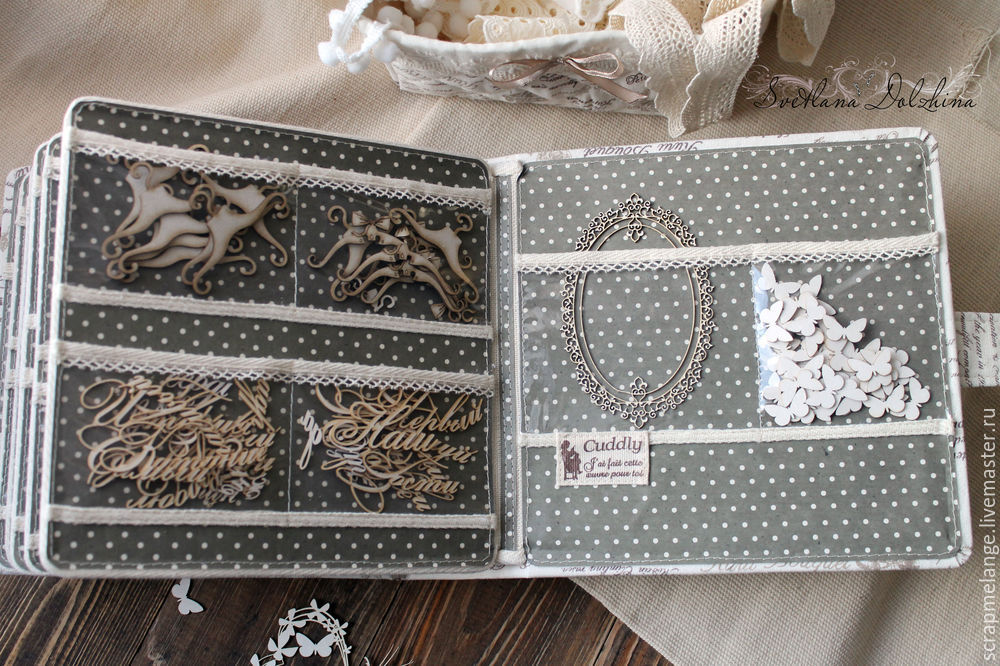 The album closes with magnetic clasp, very convenient for will not have to untie anything.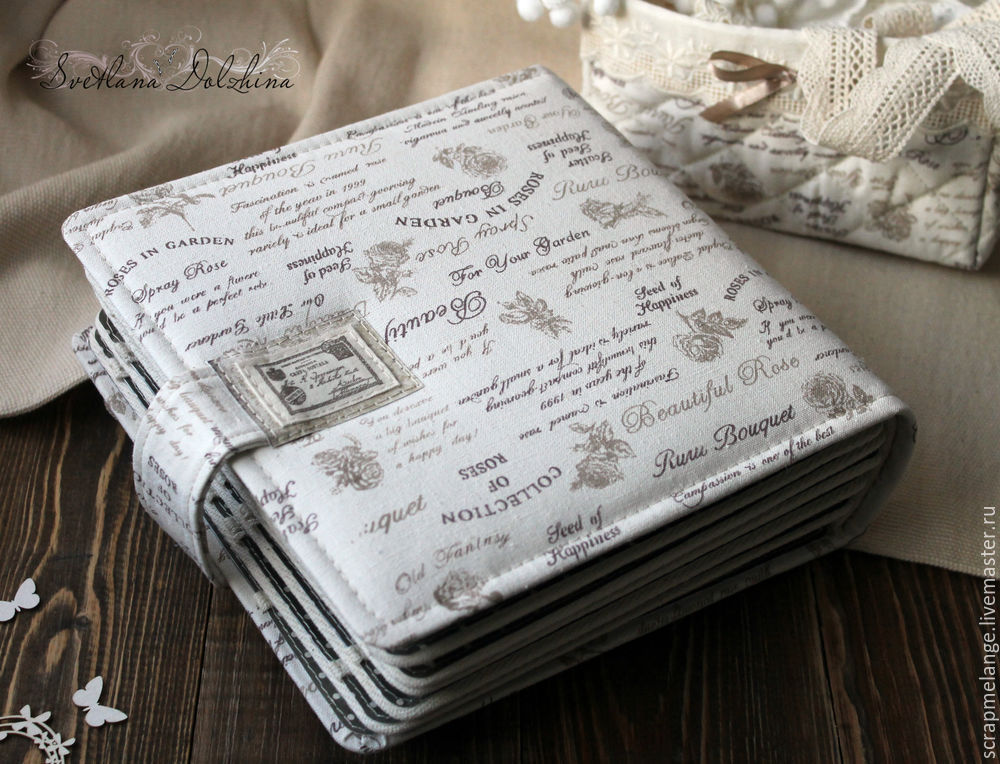 Here's a interesting little album, not lazy and did a nice, stitched the cover to the album last me a very long time:)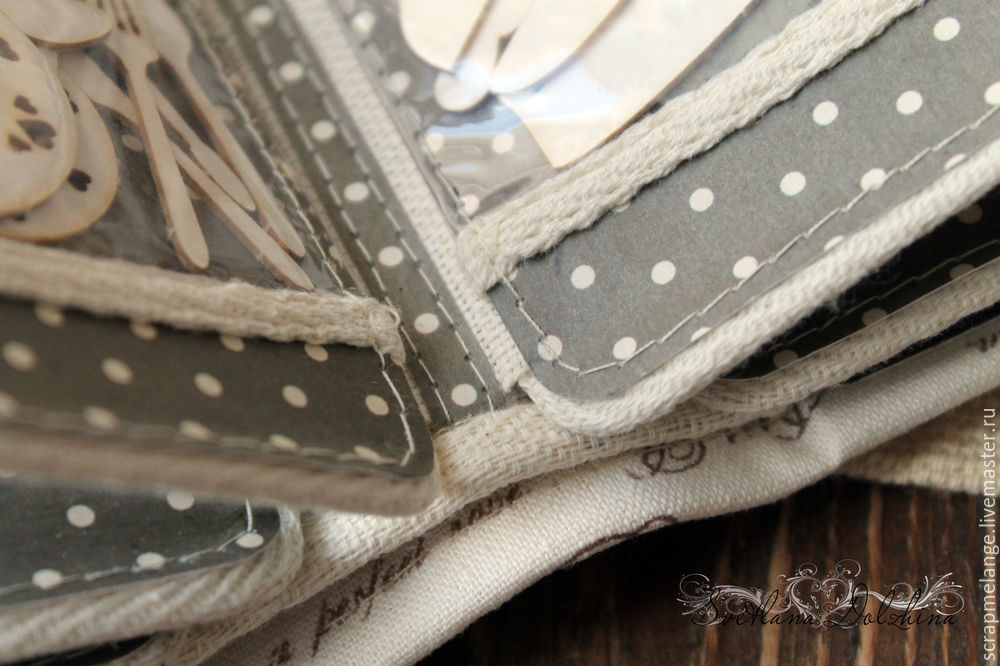 In a chipboard pack I keep in the basket.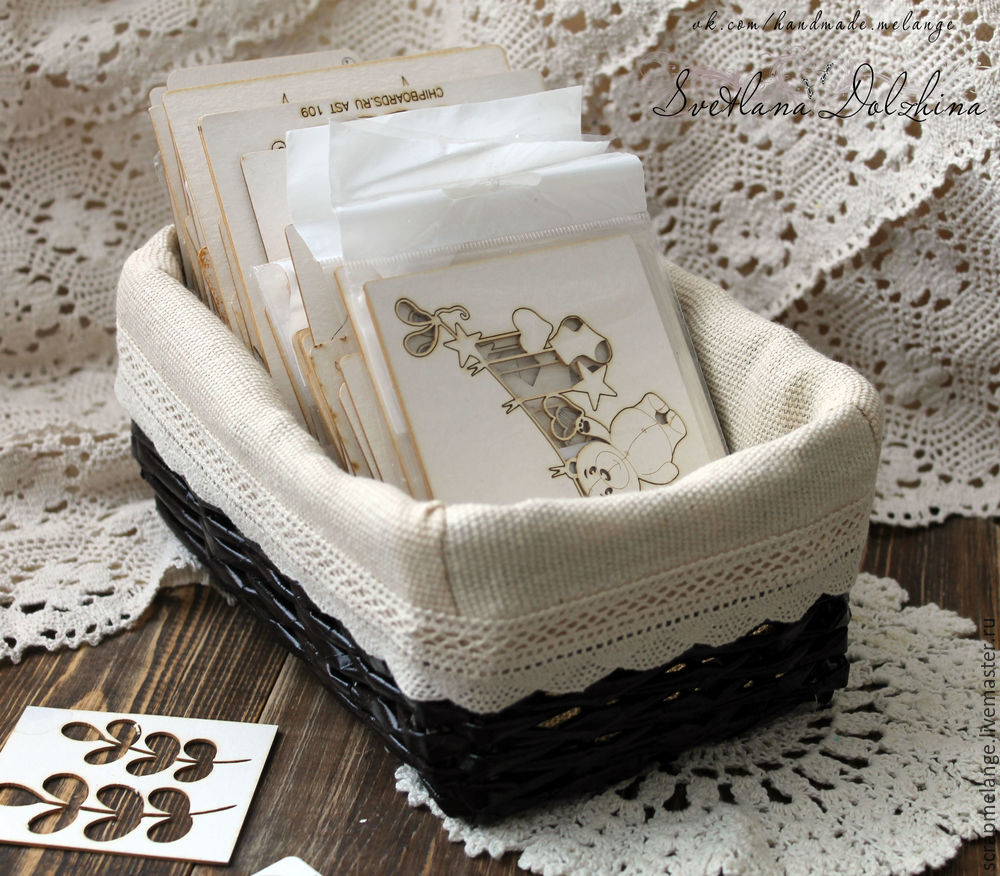 Thank you for your attention!