Master-class on drawing kitten in pastel
Today I will show you how I painted the cat of Maksik. First about the materials. I use a pastel of four different brands: Faber-Castell (my favorite - soft, does not scratch paper, it is easily shaded and has a good covering effect), Olki, Mungyo and Sonnet. And also pastel pencils Koh-i-noor. Pastel paper by Canson. For this picture, I chose a light yellow paper to better see the sketch, and I still planned to paint the background completely.
First we make a pencil sketch. Immediately I apologize for the dark photos. We rarely have sunny days in winter ...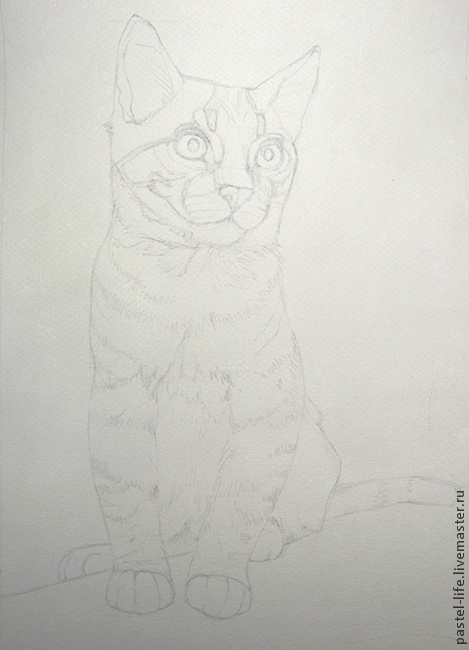 Now we start to work with color. I immediately chose crayons and pencils for those colors that I would use to avoid cluttering the table with numerous pastel boxes.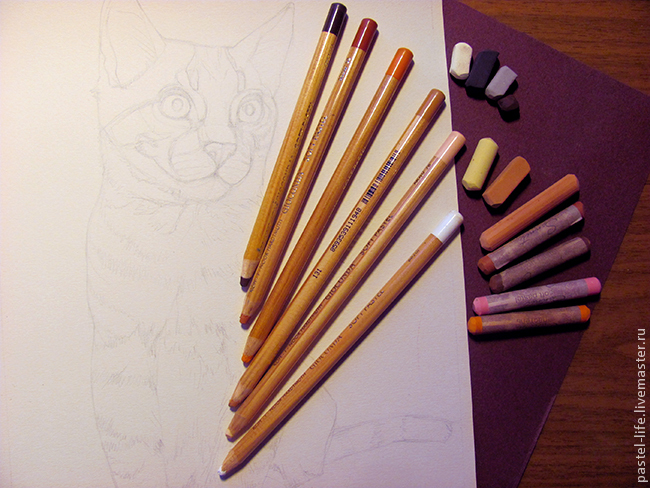 I start from the top down, not to shorkatsya hand (or a sheet of paper, which I lay under the arm) on the already drawn. First I designate the blackest or dark brown pencil the darkest places and white color - what is white.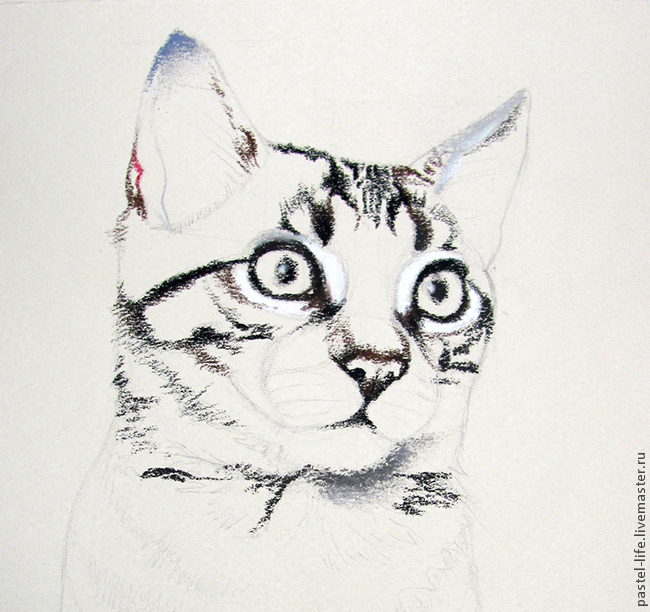 Next, apply the background color. For him, I use red, pinkish and yellowish tones. And also we apply the basic colors of wool. At the same time, I draw attention to the lighting: light falls on the right, and it is natural (cold). Accordingly, the lighted coat has a colder shade, and the one that is in the shade is warmer.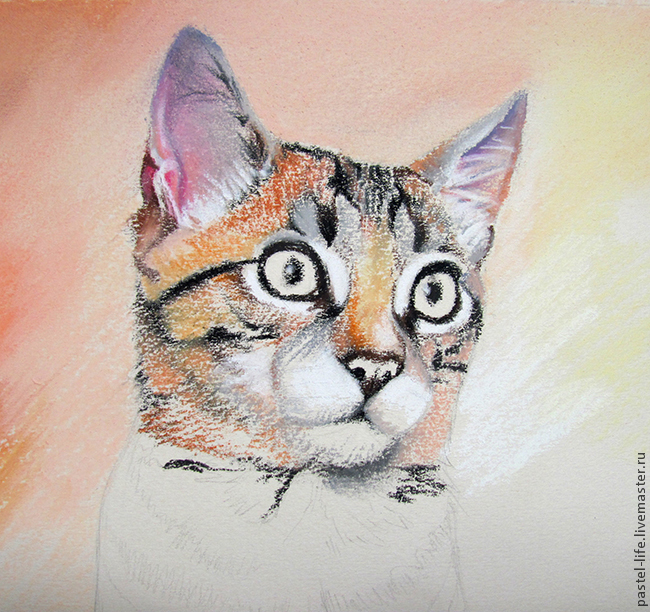 We feather the main color and add dark wool over dark brown pencil, for middle tones we use orange, brown and light brown color. Light fur is drawn in gray, light yellow and white.
Now we come to the most responsible - the eyes. Please note that the iris around the pupil is darker and more saturated. On top, we put a dark brown-green color. A little lower - green, light brown, orange. For illuminated places - light yellow, and do not forget to add a white highlight.
We leave the mustache for later, when the fur is already drawn on the neck.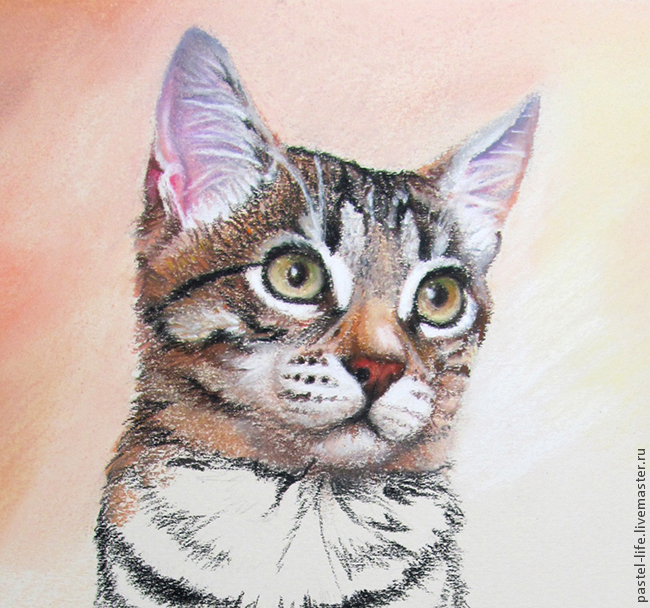 The same thing that we did with the head, do with the trunk and paws. First of all, I draw a strip of black pencil.
Then we apply the basic colors of the wool: brown, light brown, reddish used for shaded areas, and beige, gray, light yellow and white for light and lighted. Feathering.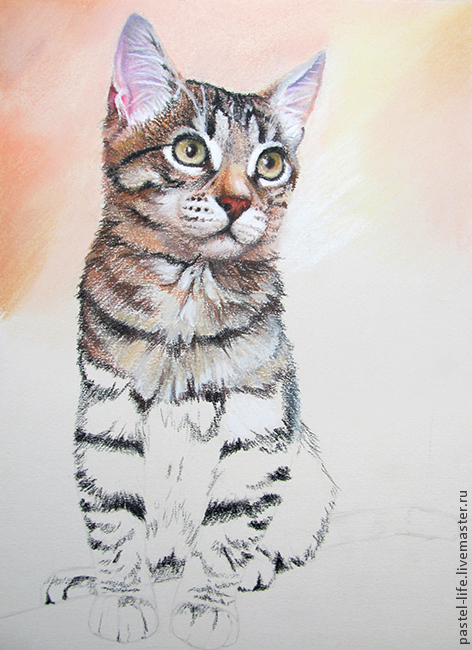 Likewise, as we did on the muzzle, draw wool. White pencil or sharpened chalk draw a mustache on the left, and on the right draw them in gray to better stand out against a light background.
That's all! We admire the result!