Secrets of the Tula universe. Lesson 1: Making billets for an hour
Materials and tools necessary for work:
Wood . In the process of work I use hardwood: walnut, apple, pear, etc. Mostly I work with walnuts because of its amazing texture.
Wire for work using wire diameter 0.7 - 0.8 mm, which is rolled into a strip of width 1.2 - 1.4mm and thickness 0.2 - 0.25mm. Wire material: chromel, alumel, rarely aluminum. Copper and alloys based on it do not apply because it oxidizes, darkens and adversely affects the quality of the product.
Glue to fix the strip in the product when it is stitching, inserts and accessories.
Drying oil on linseed oil, for finishing the product.
Wax mastic for final finishing of the product.
Nichrome - wire diameter 1mm for the manufacture of accessories.
Flat cutter - to cut the hole with the subsequent strip in it striped metal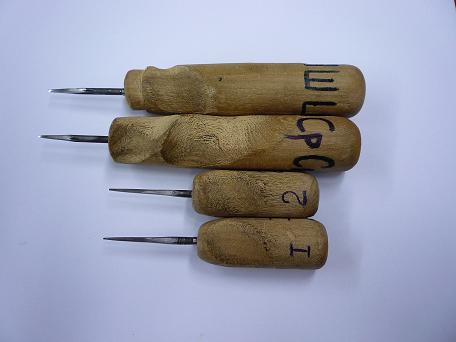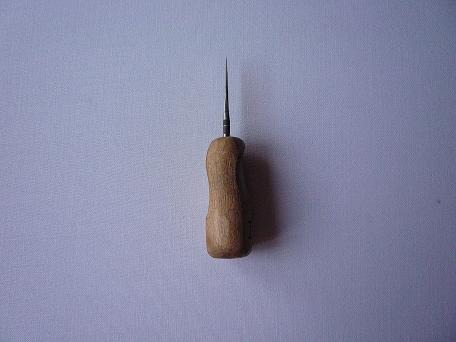 The grinding angle of the tool is selected experimentally, so that the blade freely enters the wood of the workpiece by 1.5 - 2 mm, and the width of the hole (top view) is 0.3 - 0.5 mm, slightly more than the thickness of the metal strip (Secret No. 1).
Side cutters (with napaykami from hard alloy) - for cutting off the strip of a strip of metal.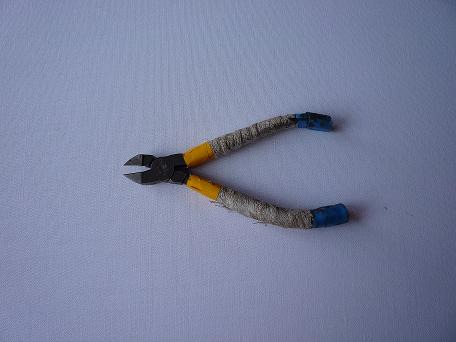 Hammer - weight 50 - 70 gr. for driving stripes.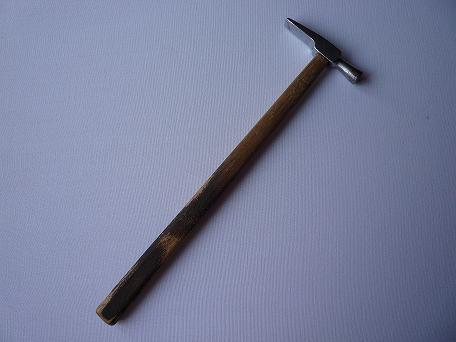 Tweezers - to twist the end of the curl.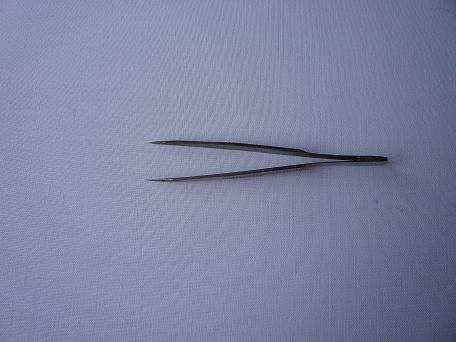 Files - №2, №3 (with a fine and rough notching) for machining the workpiece after the bar.
Плоскогубцы, круглогубцы - для изготовления фурнитуры и её установки в изделие.
Бокорезы для грубой работы - для работы с перламутром при изготовлении вставок.
Абразивные бруски - разной зернистости для обработки вставок.
Правилка - металлический стержень диаметром 3 - 4 мм рабочий конец которого расплющен и немного загнут вверх.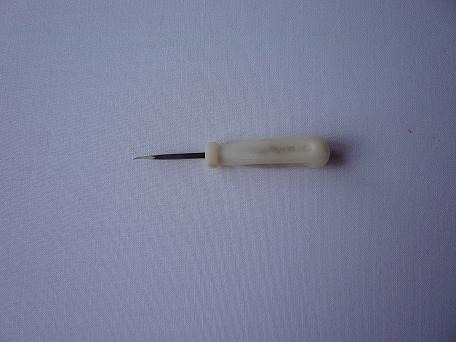 Предназначен для удобства работы при сопряжении всекаемых элементов и правки овалов завитков всекаемой проволоки (Секрет №2).
Вальцы - для раскатки проволоки.
Швейная игла (с ручкой) - для заполнения клеем ПВА лунки(в нескольких местах) перед установкой полосочки.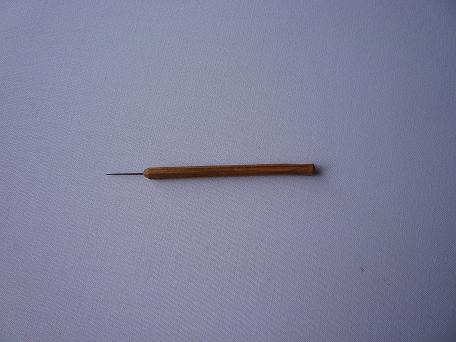 Изготовление заготовки под всечку
Тульскую всечку можно выполнять на заготовке(изделии) любой формы*после того как овладеете навыками работы на плоских поверхностях).
Я даю мастер-класс для тех, кто только начинает и хочет заняться этим ремеслом поэтому и разговор пойдёт о изготовления изделия плоской формы из пластины толщиной 5 - 6 мм древесины грецкого ореха, можно взять заготовку из берёзы если нет ореха.
1. От бруска 70х60х150мм на горизонтальном фрезерном станке отрезаем пластину толщиной 5-6 мм.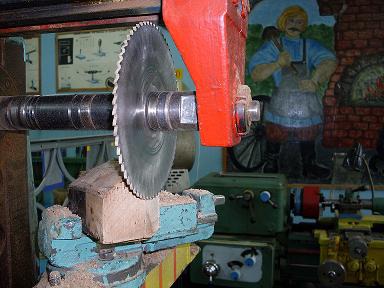 Пластина должна иметь толщину не менее указанной, так как при меньшей толщине, при прорезании лунки на глубину 1.5 - 2мм она может разломиться или дать трещину - выброшенные на ветер денежки стоимости пластины.
The above bar is fixed in a vice, mounted on the skid of the machine, at an angle of 40 -45 degrees with respect to the vertical plane of the milling cutter. The jaws are installed at an angle for better manifestation of the wood texture and increase the plate strength (Secret No. 3).
The speed of the milling cutter is minimal, in order to prevent the heating of the wood and, as a result, its warpage.
2. In the absence of a milling machine - we fix the bar in the usual vice and saw by sawing a plate (of a greater thickness), which is then processed with files, aligning the plane of the cut. The plate is also cut at an angle of 40 - 45 degrees. In the event that this option is not suitable for you, then:
3. Saw the plate in any way accessible to you.
Some forms of products with which I work.